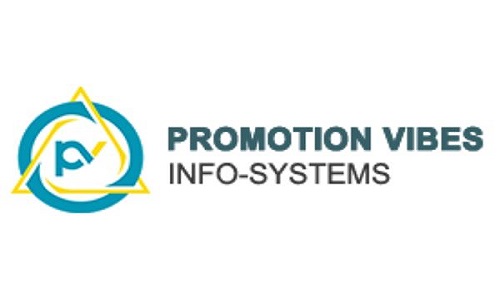 Promotion Vibes Info-Systems
Best Internet Marketing Company in India
Promotion Vibes is one of the best internet marketing companies in India. We specialize in providing digital marketing services to businesses of all sizes. Our services include search engine optimization (SEO), pay-per-click (PPC) advertising, social media marketing, web design & development, graphics designing, and content writing. Our company's goal is to help businesses increase their online visibility and drive more traffic to their websites, ultimately leading to more sales and revenue. We work closely with clients to understand their specific needs and develop a customized digital marketing strategy that will help you achieve your goals. Our company also provides regular reporting and analytics to track the performance of your campaigns and make data-driven decisions. With our team of experienced and knowledgeable digital marketing experts, Promotion Vibes is well-equipped to help businesses succeed in the digital age.
Service Focus
Services
Our Services:
Digital Marketing (SEO, PPC, Social Media), Web Design & Development, Ecommerce Development, Graphics Design, Content Writing, Business Lead Generation.
Key Clients:
Transcend Solutions, Rosebud Education Trust, Eras Fashion, Smartkart, The SuperMall, ViraMX, Saa Hospitality, NRAI Media School.