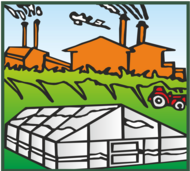 Kamtech Associates Pvt. Ltd.
Strategic Support to Your Business
IT Kamtech is the a best WordPress development company that offers a wide range of services to its clients. The company has a team of experienced and skilled professionals who are well-versed in the latest technology and trends. They offer a wide range of services such as website development, eCommerce development, plugin development, theme customization, and much more. With their vast experience and knowledge, they are able to provide their clients with the best possible solution that meets their specific requirements. Their team of highly skilled and experienced developers has worked on a wide range of projects, both big and small. They are a reliable and trustworthy company that always delivers quality work on time.
Service Focus
Services
Our Services:
MOBILE APP DEVELOPMENT CUSTOM SOFTWARE DEVELOPMENT CUSTOM WEB APP DEVELOPMENT SOFTWARE DEVELOPMENT OUTSOURCING MULTI-VENDOR E-COMMERCE WEBSITE DEVELOPMENT E-LEARNING APP DEVELOPMENT DRUPAL WEB DEVELOPMENT UI UX DESIGN BIG DATA ANALYTICS DIGITAL MARKETING IT CONSULTING WORDPRESS DEVELOPMENT SHOPIFY STORE DEVELOPMENT
Key Clients: