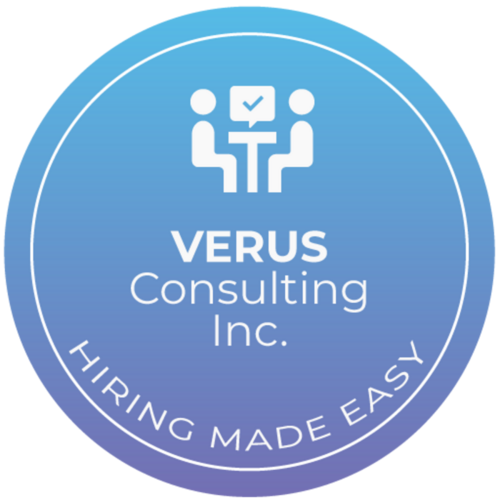 Verus Consulting Inc
Top Recruitment Agency in Ontario, Canada
The best recruitment agency in Ontario, Canada. We help companies/employers match up with talented applicants who meet their requirements. Bagging more than a decade of industry experience and expertise, Verus Consulting works across Canada, finding and connecting the right talent with the right companies, across business industries and verticals. Verus Consulting provides efficient staffing solutions in Canada across industry sectors and diverse functional areas. Our team comprises individuals with over a decade of experience in Human Resources backed by business expertise to ensure a mutually beneficial relationship. To be the preferred staffing solutions partner that empowers the recruitment industry. Connect professionals to employers that collectively make them more productive and successful.
Service Focus
Services
Our Services:
Staffing Solutions, HR Consulting Services, Recruitment Services,
Key Clients:
Technology today is constantly changing and we understand how important it is to stay ahead of the curve. Our staffing company has only one goal - to help you achieve that by sourcing the right talent. Using our industry experience, Verus Consulting helps you find candidates who have a knack for numbers and an eye for detail. Let us help you find experienced and efficient Banking & Finance resources who will add value to your organization. If something is created, the credit goes to the engineering and manufacturing resources. Our extensive experience in this industry helps you find talent for you to build a solid foundation.